Travel Booking Myths That Just Won't Die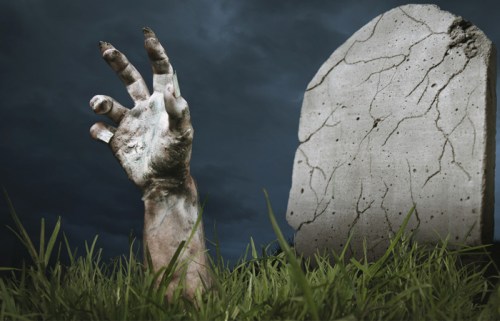 This is a list of myths related to booking travel that I still see people ask about, or discuss, in the various Ydeals places of discussion across Canada. They are brought up enough times that I feel these myths are still quite prevalent in the public consciousness, and for whatever reason, simply refuse to die.
Myth #1 - "You can just show up at the airport and get a great deal on a flight! It's called flying standby!"
The reality:
These days, the term standby is only used in reference to someone who was bumped from a flight, or missed a connection, or for airline employees. If you show up at the airport without a ticket, hoping to 'catch a cheap flight on standby to anywhere', you'll simply get strange looks and be asked to purchase a regular ticket just like everyone else, likely at a much higher than usual price (last minute flights are quite expensive on most routes and airlines, see Myth #2 below).
Where this myth comes from:
Up until the early 2000's, the general public really could just show up at the airport and potentially fly standby, sometimes at a discount. This is no longer true. So, whoever is telling you about great deals flying standby these days either works for the airline, or has not traveled by airplane in quite a long time.

Myth #2 - "You should wait until the last minute to buy your flight, that's when the best deals are!"
The reality:
I would say that 99% of the time, to 99% of destinations, last minute flight prices (one week or less before departure) are quite a bit higher than their typical, normal, non last-minute price.
If the airline has done a decent job of selling most of the seats on a plane, they view the last remaining seats as being quite valuable, especially as it gets close to the departure day, just using good ol' supply and demand logic.
Where this myth comes from:
Three are *some* routes where *certain* airlines do offer nice discounts on last minute flights, *sometimes*. Typically, from Canadian cities, it's the charter airlines (Air Transat, Sunwing) that offer the most last minute price drops on certain routes. The regular airlines rarely do.
Even on the small percentage of routes where it's more common to see last minute price drops, there's certainly no guarantee that an upcoming flight *will* have it's price lowered, and it's last minute price may end up being higher than average, just like on most airlines and routes.

Myth #3 - "Travel websites track the searches you make, and then raise the prices on you to encourage you to buy if you search multiple times! Use a different computer or 'incognito mode' or private browser mode so they can't track you and the price will go back down!"
The reality:
As someone who has likely performed well over 100,000+ searches in his lifetime across virtually all well known travel websites, I can honestly say I've never seen any real strong evidence of this myself, particularly as it pertains to airfares.
Where this myth comes from:
The travel industry does have a lot of issues with not being able to display true 'real time prices' or inventory on their websites. A lot of times they rely on cached data, which isn't the live 'real time' price or inventory from the airlines.
When a person digs deeper into booking a price they like, the website goes to retrieve the 'real' price from whatever source it's using, and the website finds out it's different than the cached price the website was displaying. The price adjusts upward and the end result is an unhappy travel buyer who thinks the website is up to something evil.
There are of course also times where the price adjusts in the downwards direction, but being human, we tend to remember the occasions where things *didn't* go our way, and not the times they did.
There are other things that might contribute to the immortality of this myth, such as the fact that airfare prices really do fluctuate fairly often, based on supply and demand.
And there are cases where a website puts the last remaining cheap tickets "on hold" for a set period of time (5 minutes or so) after a user searches for them. The user somehow ends up searching for the same thing again immediately, and the cheaper tickets are no longer an option (the next cheapest tickets are displayed instead), until they are released from this temporary hold.
Overall, this is a subject that is pretty difficult to study using anecdotal evidence due to the large number of variables involved. I would not say with 100% certainty that no airline or travel booking site has *ever* experimented with 'dynamic pricing' or 'price discrimination' or whatever one would like to call it.
I just don't see any real evidence of it happening in the online travel space right now, and I think virtually all cases can be attributed to something other than the 'website tracking your searches and adjusting the price upwards to encourage you to buy'.
Even from a business standpoint, I just don't think it would make sense for a booking/airline site to do this, as airfares are essentially just a commodity. If one site really *did* raise the price on you, there's nothing stopping a person from going to a different website and purchasing the exact same flights.
Would it really make sense for Site A to raise the price on you, knowing how easy it is for you to wander over to Site B and purchase the exact same flights?
For those interested in deeper discussion on this myth, there are some pretty good posts about it on Quora. post 1 post 2

Myth #4 - "It turns out there's a cheapest day to book your flight! Book X number of days before you depart, on a Tuesday at 9 PM, when the moon is in a waning crescent phase!"
The reality:
There isn't really a cheapest day or time to book your flight. Well, there is, but it can only be known in hindsight, which doesn't really help.
Where this myth comes from:
There are many online articles and 'studies' out there that get passed around, pertaining to the 'best day to book', or 'book X number of days ahead for the cheapest flights'.
News organizations, websites and blogs *love* these articles, because they know people will eat them up, and pass them on to their friends & family. I mean, who *doesn't* want to believe there's a magic number of days before departure or certain day of the week or time of day they should book their flight to get the absolute cheapest price?
The reality:
With most of these articles, you'll find that someone, somewhere, has 'analyzed millions of airfares', and concluded that you should book 'X number of days ahead', or 'on a Tuesday/Wednesday afternoon', etc, etc.
That's great! But unfortunately, averaging out the 'best number of days in advance to book' to ALL destinations, tells you absolutely nothing useful about how far in advance to book the one SPECIFIC destination you are looking at. Not to mention it's usually using an average number from multiple origin cities.
In other words, determining the magical 'best number of days to book ahead' from an overall average would really only be useful if you were buying thousands of tickets from a variety of different cities, to many different destinations. On average, you'd do quite well! But that doesn't mean you would necessarily do well on the one specific origin & destination combination you were really interested in.
To really determine the best time to buy, get to know the specific route you're interested in, the airlines that fly it from your airport, and their typical price patterns in various seasons. Even then, price fluctuations can be quite random events, but there are certainly some genuine overall patterns of behavior when you break it down to one specific origin & destination combination.
There used to be some credence to the fact that airlines often filed cheaper fares on Tuesdays in reaction to price drops posted by their competitors on Monday nights. These days however, the airlines file their fares multiple times per day, and this isn't really relevant in today's modern world where Airline A can react to Airline B's price drops within minutes.

Myth #5 - "If you have a funeral to attend, call the airline and you'll get a better price with a bereavement fare"
I feel bad about breaking down this myth, especially given the no-pun-intended title of this article.
The fact is though, traveling for a funeral is likely going to mean paying more than the average cost for that route, simply due to the fact that most people purchasing such fares are likely doing it a week or less before departure (aka 'last minute'), which is a time period where airfares are very expensive on almost all airlines and routes (see Myth #2, above).
I think there's a prevailing notion out there that airlines offer bereavement fares or 'compassion discounts' that will help people lower the expensive price of these last minute airfares. You just need to provide them with proof, right?
The reality:
These days, a bereavement fare offered by the airline over the phone will likely cost at *least* as much as what you're seeing online or anywhere else. They usually offer a 'discount' off of a really high price that nobody would ever really pay (kind of like getting a discount off of a hotel's 'rack rate'). It will not be a discount off of the price you're already seeing online.
Sometimes the bereavement fare offered by the airline will have more flexibility in terms of changing your dates without penalty. But then again, it should, if the ticket costs more.

Myth #6 - "How do I find an all inclusive deal to Hawaii? "
This one isn't so much a myth as a fallacy. Hawaii does not have all inclusive resorts (assuming you're using the typical Canadian definition of 'all inclusive', which is paying one price and receiving a flight, hotel room, unlimited meals, and unlimited alcohol as a package).
The economics of a wealthy country like the United States offering an all inclusive package with unlimited meals and alcohol doesn't really jive well with what a traveler from another wealthy country (like Canada) would be willing to pay. The food, alcohol, and labour costs are just too high. Which is why you will never see a true 'all inclusive package' offered in Hawaii, or anywhere else in a wealthy country like the United States.
There are rare exceptions, such as hotels that offer additional 'add on meal plans', but by and large, once you remove Cuba, the Dominican Republic, Mexico, and Jamaica from the equation, true all inclusive options in remaining countries will be very limited/non-existent and/or very expensive.
Hit Like if you like this article! Click Share to share this article with others.
People That Liked This Page Also Liked:
| | |
| --- | --- |
| | You may also want to check out pages that were tagged with: |
| | |
Be The First To Know About The Next Amazing Deal!
Head to the
YUL Deals Alerts Page
where you can choose to be notified by e-mail, Facebook, Twitter, or RSS Feed the moment an amazing travel deal from Montreal is found.
Setting up alerts allows you to be one of the first to see a new deal, before it sells out.
And don't worry, alerts are only sent when it's truly an amazing deal.
Like Our Site? Follow Us!
Comments from Facebookers
Comments from Everyone Else