Tagged Pages Archive | Air France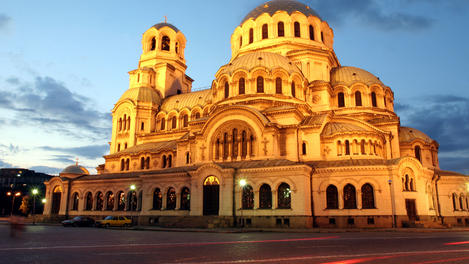 It's pretty unusual to see flights this cheap from Montreal (YUL) to Sofia, Bulgaria (SOF) in the Balkans.
They appear to be available on dates between now and the first few weeks of May, 2013, on Air France or KLM.
Here's an example search of May 5 to May 13 on Kayak...
https://www.kayak.com/flights#/YUL-SOF/2013-05-05-flexible/2013-05-13-flexible
screenshot:
And the price verifies when clicking through to Orbitz.
Experienced travelers may also know that you can usually get a free stopover in Amsterdam on KLM, or in Paris on Air France.
Hit Like if you like this deal! Click Share to show your friends on Facebook.
I've been waiting a long time for this! Turkey has always been near the top of my list of places on this planet that I want to check out (and it's a long list). Fares are rarely cheap though, and usually hover around a minimum of $1100-$1200 roundtrip after taxes.
Read more


Air France just announced a flash sale on flights to Algiers (Algeria), Casablanca (Morocco), Rabat (Morocco), and Tunis (Tunisia).
Read more


So, Air France dropped the price of their Montreal (and Ottawa) to Paris flights down to $740 roundtrip after tax.
Read more